ENGINEERING
Design Capabilities & Prototype/Experimental Gear Development
Aero Gear employs engineers with proven experience and expertise, and we have training to make them even better. Recognizing the importance of gear systems within critical in-flight applications is the first step in establishing a gold standard for engineering capabilities. The successful design and production of precision components demands a combination of state of the art equipment and talented, experienced engineers; Aero Gear has the ability to specify and design simple build-to-print gear applications, as well as collaborating with customers over highly specialized gearbox assemblies.
We are uniquely positioned to offer a full range of engineering services, providing expert support for customer supplied information in all digital formats using the latest CAD and FEA software. CAD and FEA tools include: UGS NX 4, NX NASTRAN, SolidWorks 2006, Gleason CAGE.
Click on the tab to see more detailed information on our design capabilities as well as our prototype/experimental gear development process.
Design Capabilities & Prototype/Experimental Gear Development
At Aero Gear we understand that our business specializes in the design and development of precision product for a critical environment. Our state-of-the-art CAD/CAM capabilities allow our engineering and production team to deliver prototype solutions to our customers. We have the infrastructure to manufacture gears using computer solid model technology. This technology, along with our in house manufacturing and heat treat capabilities, allows our team to respond to the demanding requirements of product development.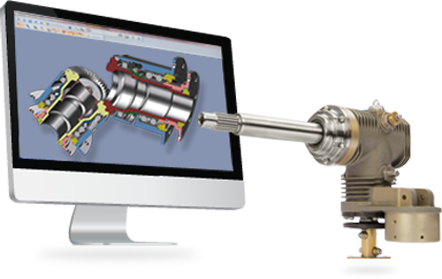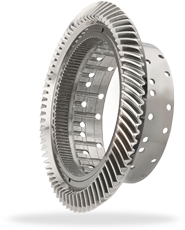 Our people are the engine that drives aero gear's continuous pursuit of excellence.
TODAY, TOMORROW, AND IN THE FUTURE.